Easy To Use Laser Micrometers
Call 860-286-8181 With Your Metrology Needs Today.

It's Never Been Easier For Reliable Precision Laser Measurements With Our Supermicrometers...
Receive a free USB flash drive gift filled with resources that show you how to use laser supermicrometers to achieve ultimate accuracy with ease of use, avoid costly mistakes, save hours of downtime, and boost the bottom line.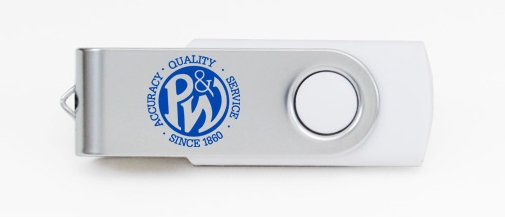 * You must describe your metrology needs in order to qualify.
Pratt & Whitney Measurement Systems:
Precise measurements require high accuracy and reliability. Otherwise, you risk costly quality mistakes and lengthy downtime. Pratt & Whitney Digital and Laser Measuring Machines are the go to source for market leaders and those who want laser measurement devices and micrometers that are designed for ease of use, years of operation all while maintaining accuracy and reliability.


Or Call 860-286-8181
Get your free USB today. It comes preloaded with resources to help you boost the bottom line, avoid costly mistakes, and save hours of downtime including:


15 Fully Loaded Product Brochures. See the range of easy to use laser measurement machines and micrometers to help you boost the bottom line.
Maximizing Accuracy In Microinch Measurement. Discover the factors that affect microinch measurement accuracy. (know which factors cause the biggest variations.)
Optimizing Ball Diameter Measurement. Get 4 solutions for precisely accurate ball measurements without compromising for accuracy. (Plus, how to overcome mastering, handling, and positioning challenges.)
Utilizing Laser Technology In Dimensional Metrology Applications. (How to boost the corporate bottom line with newer calibration equipment, and the 8 components of how laser technology in dimensional measuring is fast, accurate, and traceable.)
60-Degree Thread Wire Calibration. Discover the most proven and common method for calibrating thread wires and the force required to calibrate thread wires.
Acme Thread whitepaper. Understand what an acme thread is, what it's used for, and get the formulas to determine pitch diameter and the best wire size.
Discover Pratt & Whitney's Market Leading History. Over 150 years of innovation!
A Free Ebook. "Standards of Length and their Practical Application"
If you've looked at other laser measurement solutions in the past, you may have been stopped by the lack of support by other providers. Our experienced and domestic support is here to help you make the right choice with your specialized demands. Pratt & Whitney Measurement Systems' Quality Management System was developed to meet all pertinent requirements of the international standard ISO/IEC 17025:2017. Pratt & Whitney's quality system has been accredited by A2LA (cert# 2629.01) since 2008.

Click the button and fill out the form on the next page to request the flash drive. Discover how our revolutionary laser measurement machines can transform your business.
Pratt & Whitney's worldwide customer base ranges from the largest manufacturers such as aircraft, automotive, heavy equipment, medical, defense, plus all sub-tiers of these industries, down to small manufacturing firms. Pratt & Whitney serves over 100 distinct industries with its products and services. We are the leading provider of dimensional measuring technology and metrology systems with over 12,000 installations worldwide.